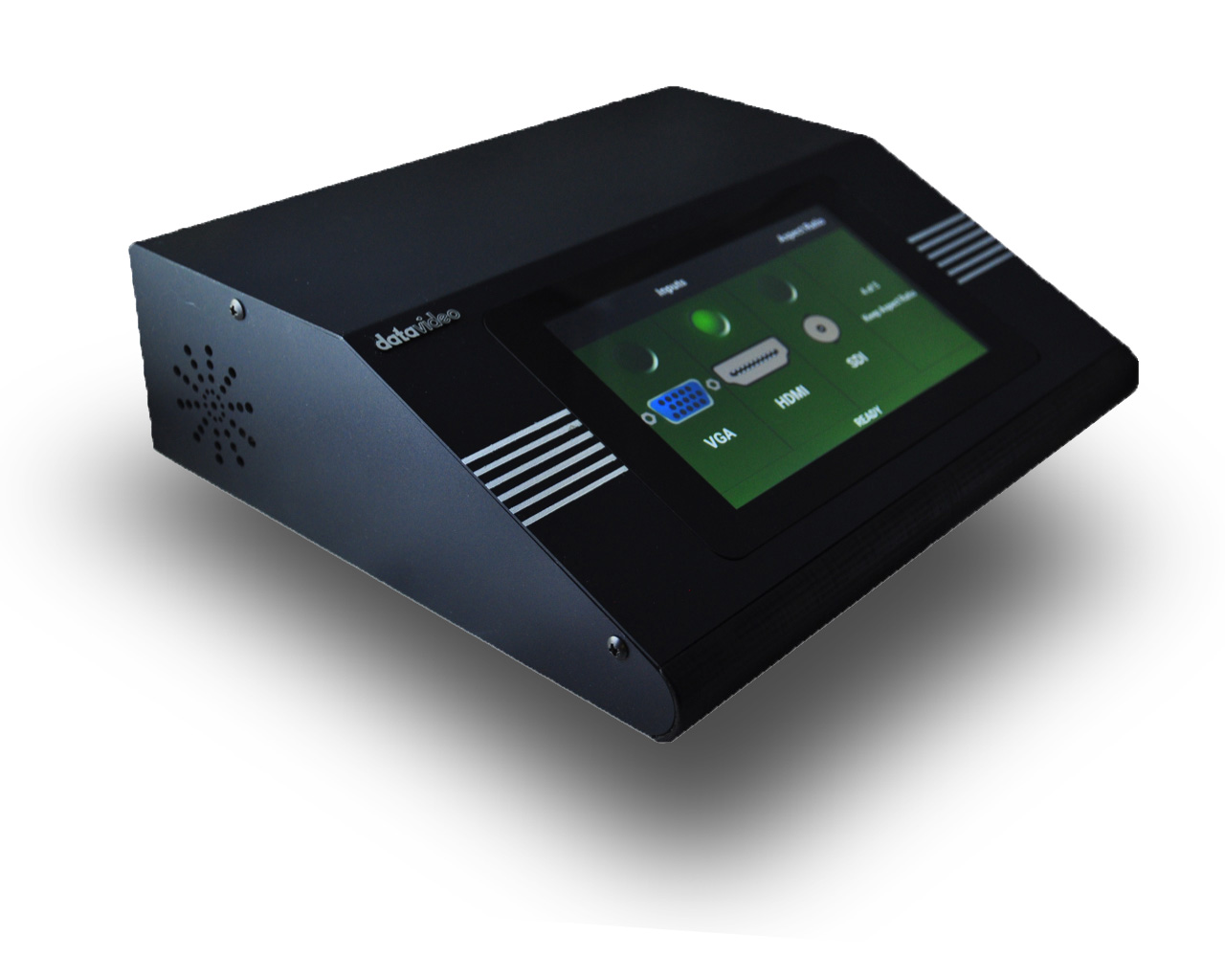 NEW!
For those of you who have experience with the DataVideo DAC-70, you are going to LOVE this new product.  We have eliminated the need to navigate those pesky DIP switches and built an easy to use touch screen interface.
It accesses all of the embedded features of the DAC-70, not just those you can get from the DIP Switches.
There are two layers to the touch screen, Professional Mode and Presenter Mode.
Professional mode allows you to set up your outputs, resolutions and refresh rates in advance regardless of which input is selected.
By pressing the Space Bar at the bottom of the interface, you can "lock" out that functionality and allow the Presenter to only select the input and refresh rate.  All other functionality is removed.
In order to get back to the Professional Mode, to make changes, a "three finger" salute, navigates you back to the Professional window.
For those of you who are unfamiliar with the DAC-70 (it is an UP/DOWN/CROSS converter, that allows for VGA, HDMI and SDI inputs. Used by A/V professional regularly for Conference Breakout Rooms management, it is a huge labor saver.  Similar to the Decimator M-Cross inputs but allows for those times where you need a VGA input.
Affordably priced and ready to implement.
Click here to learn more about the product design and features.
Also available for sale:
DAC-70
Decimator M Cross
For more information, email info@synchvue.com or buy online at store.synchvue.com.